Can I Seed if I Applied Corn Gluten Meal?
by Alec McClennan, on April 6, 2020
We get this question a lot. You want to apply corn gluten meal to help feed your lawn and discourage weeds like crabgrass from germinating but you have some bare spots that you'd like to seed. What to do?
In my experience, Corn Gluten Meal seems to allow perennial grasses to sprout more easily than annual weeds. I have no idea why that's the case. But, it means that it is generally ok to seed spots in your lawn even if you have put down corn gluten meal.
For best seeding results, I'd recommend applying the corn gluten meal over your entire lawn and then going around to the bare spots in your lawn and seeding them with a spot seeding mix like our Pro Mix Lawn Patch Repair Seed. It contains a blend that will tolerate sun or shade pretty well and get established quickly. In addition, it has recycled newspaper fibers that help hold water near the seed AND a special polymer gel that keeps everything from washing away. It's a great choice for fixing bare patches in your lawn. Note: If you've renovated your lawn and used 100% Turf Type Tall Fescue, you might be better off spot seeding with your original lawn mix or something similar to our Tuff Turf Turf Type Tall Fescue Lawn Seed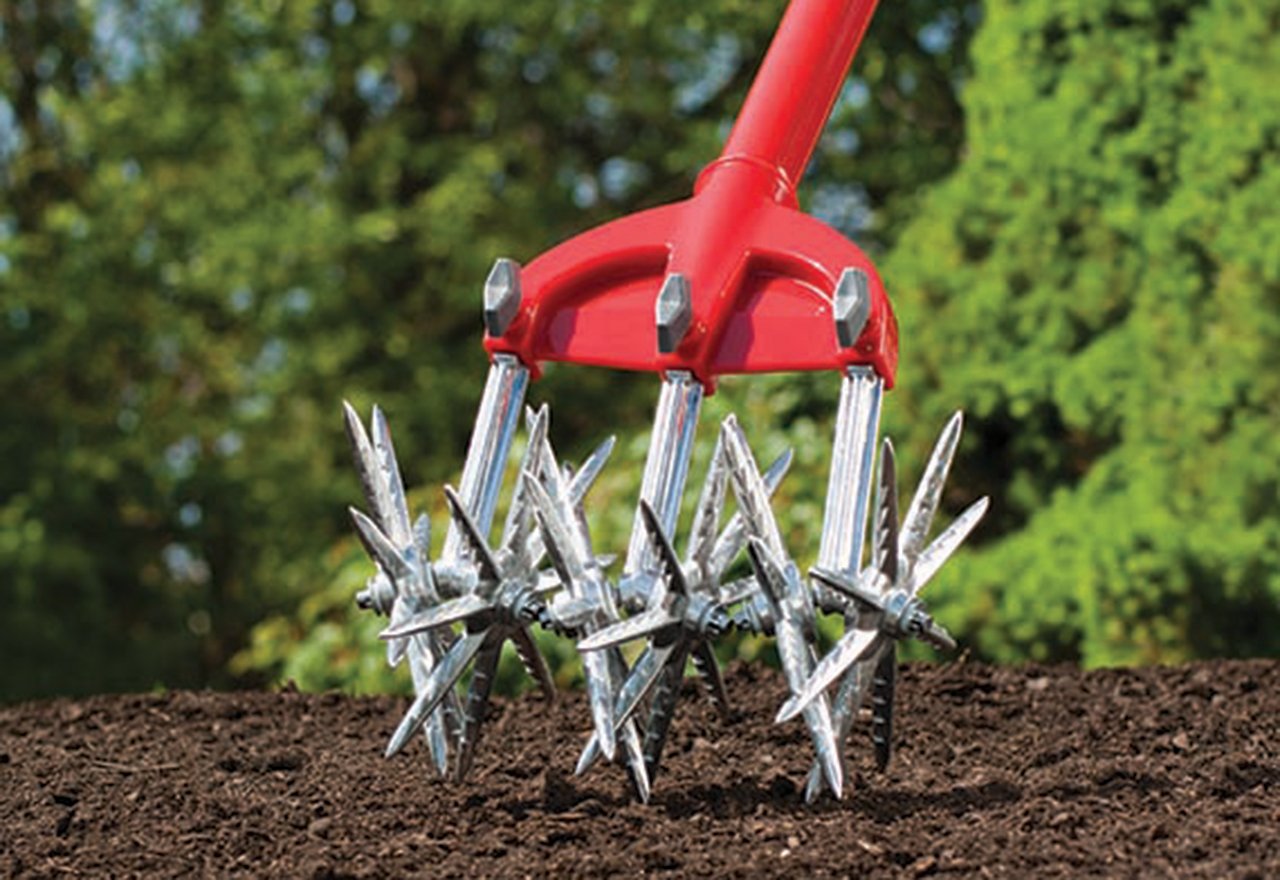 For best seeding results (whether or not you used Corn Gluten Meal) you'll want to use a Garden Weasel to rough up the bare areas before seeding. A garden weasel is so much easier to use for spot seeding than a rake! It's great because it loosens the soil but doesn't destroy the grass near the bare spot.
So the moral of the story is, as long as you rough up the soil after you've applied Corn Gluten Meal, you should be fine to seed bare spots.
I would not recommend using corn gluten meal if you are seeding your entire lawn or if you've already seeded areas of your lawn. Instead choose a natural fertilizer.
Here's a quick Video about Spot Seeding your Lawn