by Maureen Wise, on January 28, 2020
Ohio Winters can be cold and snowy. None of us are mowing the lawn but we've seen some warm days this year and if you're itching for some time outside, beyond making the occasional snow fort, here's a short Winter yard to do list.

Aerate
When the ground isn't too muddy, Winter is a great time to open up the soil to let it breathe. We recommend Liquid Aeration. A good Liquid Aeration product assists your lawn in decomposing thatch and helps with compacted soil. It also helps water move deeper into the soil, which results in a greener lawn earlier in the Spring and potentially less snow mold.
Pruning
January and February are a great time to trim trees and shrubs that need grooming. With leaves out of your way, it's an easier job to tackle. The Arbor Day Foundation says to prune dead, diseased or damaged limbs. However, it is a good idea to wait to tend to flowering shrubs, such as Rhododendron, Azalea, Forsythia, Redbud and Dogwood, until after they bud. Pruning these showier landscaping trees after they begin to sprout, ensures that none of their new growth will be stunted or damaged.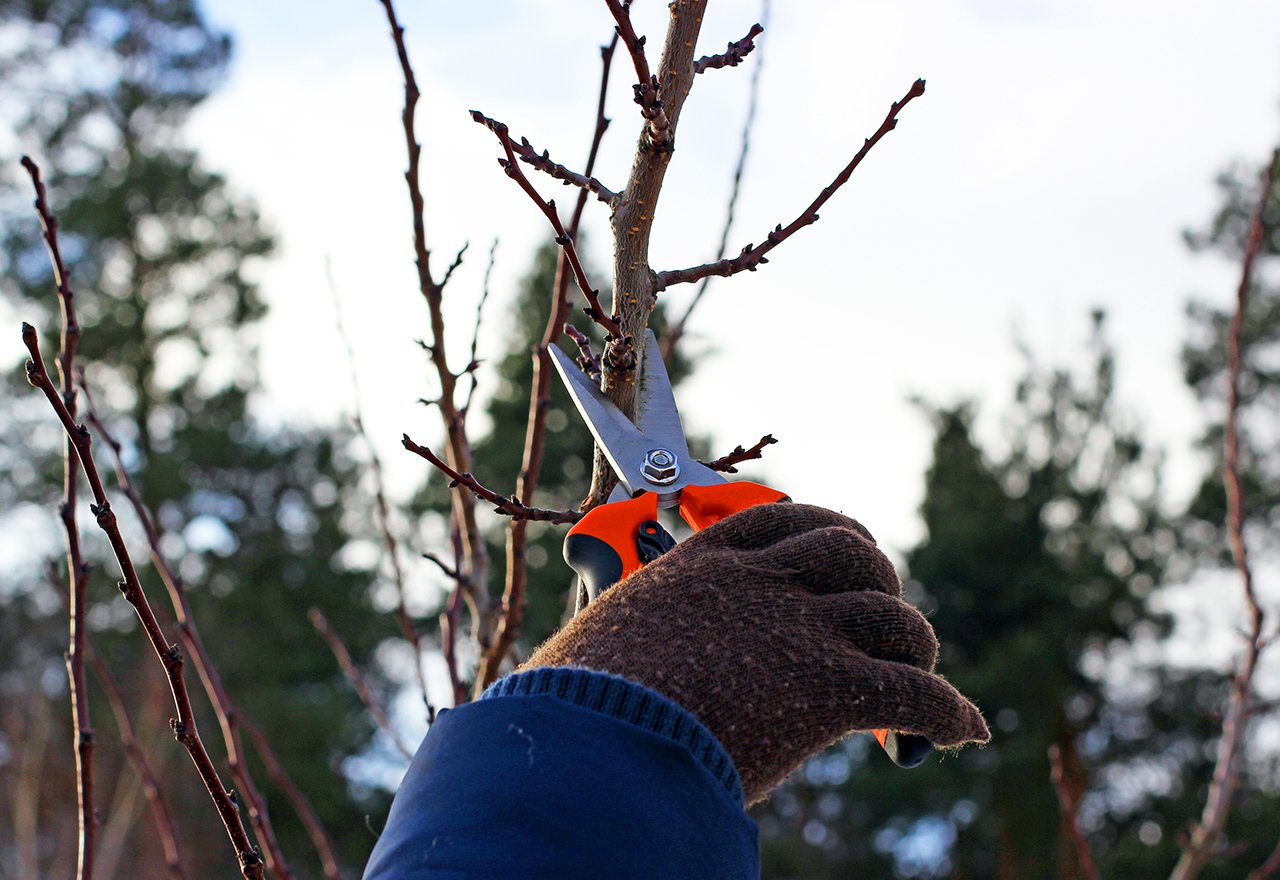 Get a Soil Sample
Now is a great time to be thinking about your soil, and luckily, it's not a busy time at the Soil Lab. Check out the Factsheet from the Ohio State Extension with a list of labs where you can send your samples. Good Nature can also perform a Laboratory Soil Analysis for you.
Weed Control
Dig up your Quackgrass. Winter is a great time to notice the different variations of grass in your lawn, when it's not covered by snow of course. Quackgrass may still be visible and now is the time to dig it up when you don't have the rest of the lawn to take care of!
Care for Your Tools
Spend some time in the garage and tune up your mower. Check the spark plugs, change air filters, and sharpen the blades. We recommend sharpening your dull mower blades annually for a clean cut. While you're at it, sharpen up your garden trimmers too! Good Nature can tune up your lawn mower for you if you need help. We'll pick it up, store it for the Winter and return it to you ready to go!
Start Planning
Do you want to add to or create a new flower bed next Summer? Now is a great time to plan it out. Get outside, measure, and stake out the location. Really picture what you want there and then order some perennials that will be delivered in the Spring and make a list of seeds to buy.
Enjoy your time outside with this little Winter yard to do list!
As always, contact us with any questions